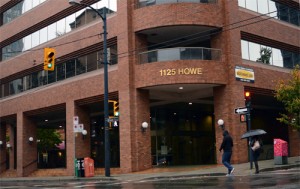 Phone: 604-521-3404
Email: megan@willowtreecounselling.ca
I'm currently only accepting new clients from my wait list. You can add yourself to the wait list and learn more
here
.
Messages
I endeavour to respond to all messages within 24 hours, except Saturdays and Sundays.  During periods or days when I have received a large volume of referrals or inquiries, it could take up to two days to respond to your message, particularly phone calls. I consider all messages important and will respond to yours as quickly as possible.
Email Messages
If you have emailed me and have not heard back from me within 24 hours, kindly email me again as your message may have been accidentally filtered as spam.
While I welcome all email messages and keep them in the strictest confidence, please note that email in general is not considered to be confidential, as there is always the potential for it to be intercepted by third parties. If you choose to contact me by email, as many people do, please consider omitting personal details about your situation until we can arrange a phone call.
Phone Messages
Phoning me is the best way to ensure your privacy. Please leave a phone number where I can confidentially return your call and leave a message.  If you do not have voice mail, please indicate in your message to me whether you would like me to send you a return message via text.
If you have phoned me and have not heard back from me in this time frame, this is often due to voice messages that are impossible for me to discern due to poor cell phone reception, if a phone number has not been left in your message/if the number left is incorrect, if you do not have voicemail, or if someone other than you has answered your ph0ne, precluding me from leaving a message. Please call again and leave me another message. I would love to talk with you!
If you are calling from an International phone number, please note that my phone plan does not include calling to numbers outside of Canada and as such I cannot return these calls.
Crisis Situations
If you are in crisis and need immediate assistance, please contact one or several of the following, depending on where you live, and your circumstances:
Megan is not set up or available to provide crisis intervention and response to the public. The crisis procedure for existing clients is set out in her Client Service Agreement.
Office
My office is located in downtown Vancouver:
#915-1125 Howe Street
Vancouver, B.C. V6Z 2K8
Please note that the counselling office is located in the Avenue Upstairs suite (#915) and the name Willow Tree Counselling does not appear in the building's lobby directory. Please do not use the building intercom after hours as it is not connected to my office.
If you have mobility concerns, please contact me as my office is small and may not be able to adequately accommodate assistive devices. The building has wheelchair-accessible washrooms and elevators.
Parking
There is metered street parking on Howe and Hornby, and Helmcken Streets. Metered parking is $3.00 an hour, after 9am.  There is also underground parking across the street at the Holiday Inn.
Cycling
1125 Howe Street has ample undercover bicycle parking, both on the Helmcken side of the building as well as adjacent to the Cinematheque.
The office is located on the Helmcken cycling route and just down from the Hornby bike route.  For further information, see the City of Vancouver's cycling map.
There is a Mobi bike sharing station (#39) two short blocks from the office at Helmcken and Burrard.
Transit
The office is well served by buses, which run along Granville and Burrard Streets.
Routes: Granville Street: 4, 6, 7, 10, 14, 16, 50. Burrard Street: 2, 22, 32, 44.
The office is a 10-15 minute walk from Yaletown-Roundhouse Station on the Canada Line or Burrard Station on the Expo Line.
For further information, visit Translink.
Directions
Find your way here using Google Maps