Other Fees
Couples
My couples session rate is the same as for individual counselling.
There is an additional cost of $39 USD for couples who have chosen to complete the Enhanced Gottman Relationship Check Up questionnaires plus a fee of $100, to cover the time it takes me to review and summarize the questionnaire results and develop specific recommendations for you. This fee must be paid before I can complete my review.
Reports, Forms, Letter Writing, Clinical Document Review
There is no charge for work that is 15 minutes or less; completion of this work is dependent on my current schedule availability.
Requests over 15 minutes are billed at $75 per half hour of work. Some individuals have chosen to ask for paperwork to be completed in the course of their counselling session (for example, a request for an urgent letter), which is generally an acceptable option if this works better for you and if there is sufficient additional time left in your session to address your concerns.
Payment
Cash, debit, cheque, or Interac e-transfer payments are preferred. I also accept payment via PayPal or credit card; my credit card reader does not accept Visa debit cards. Clients also now have the option of storing their credit card on file, to be charged at the end of their session if preferred.
Official receipts which include my registration number, are issued for all sessions. Receipts can be printed or emailed to you: your choice.
Timing of Payment
All e-transfer and PayPal payments must be made in advance of your session. The PayPal option is available for clients with a pre-scheduled appointment time. Sessions cannot be booked through PayPal. You do not require a PayPal account to pay for your session; you may pay as a "guest."
Cash, cheque, debit or credit card payments are made at either the start or conclusion of each session: your choice.
Pay by PayPal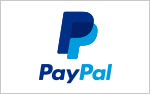 Cancellations
I have a 24-hour cancellation policy. Appointments cancelled with less than 24 hours notice are charged a percentage of the cost of the session. Missed appointments are charged the full session fee. Read my full cancellation policy.
Funding
Extended Health
If you have extended health benefits through your work, or through an immediate family member's employer, you may be covered for the services of a Registered Social Worker (RSW or RCSW). Some extended health plans cover RSWs and RCSWs, while others do not.
If you are covered to see a RSW or RCSW, and you are needing counselling services in Downtown Vancouver, I am one of a small number of social workers in private practice with a downtown Vancouver location.
If you are on short or long-term disability from your work, you may be eligible for counselling benefits. Please ask your insurance provider if you are eligible to receive counselling from an RSW. This applies to private insurance plans, not provincial (public) disability benefits.
Reduced-Cost Counselling and Other Funding Options
Download my resource list of lower-cost professional counselling options in Vancouver: